MOTHERLAND FOODS - From Obscurity to Market Leadership
MOTHERLAND FOODS entered the scene with the ambition of establishing its presence in the local grocery landscape. However, the emergence of the COVID-19 pandemic in 2019 posed immediate challenges, dramatically affecting in-store foot traffic and reshaping consumer behaviors.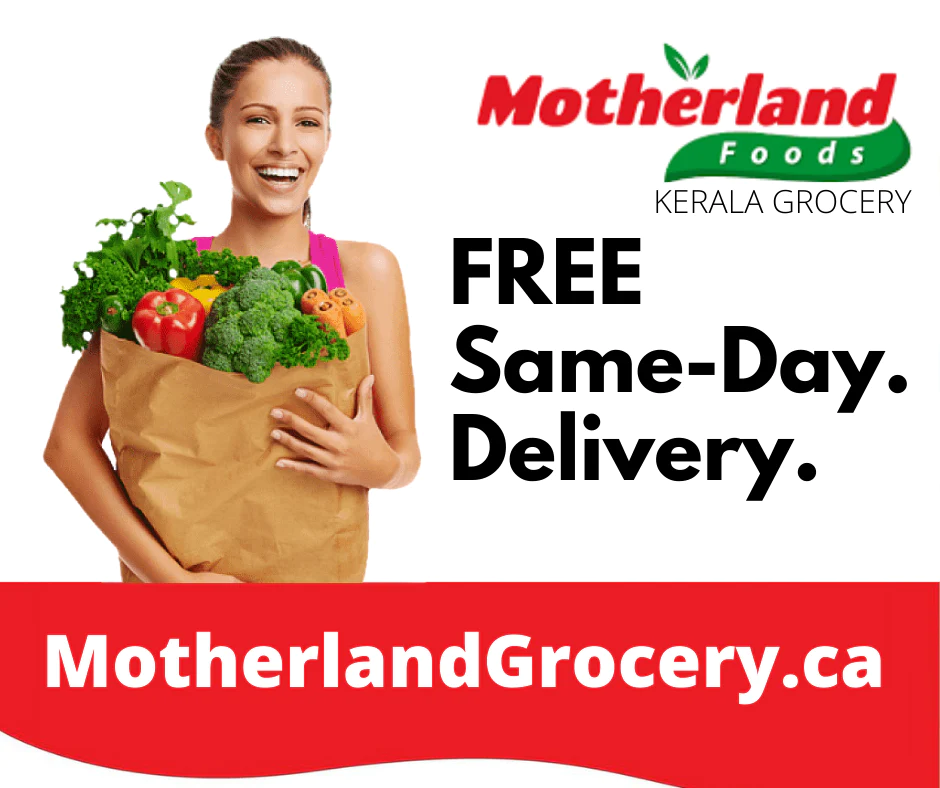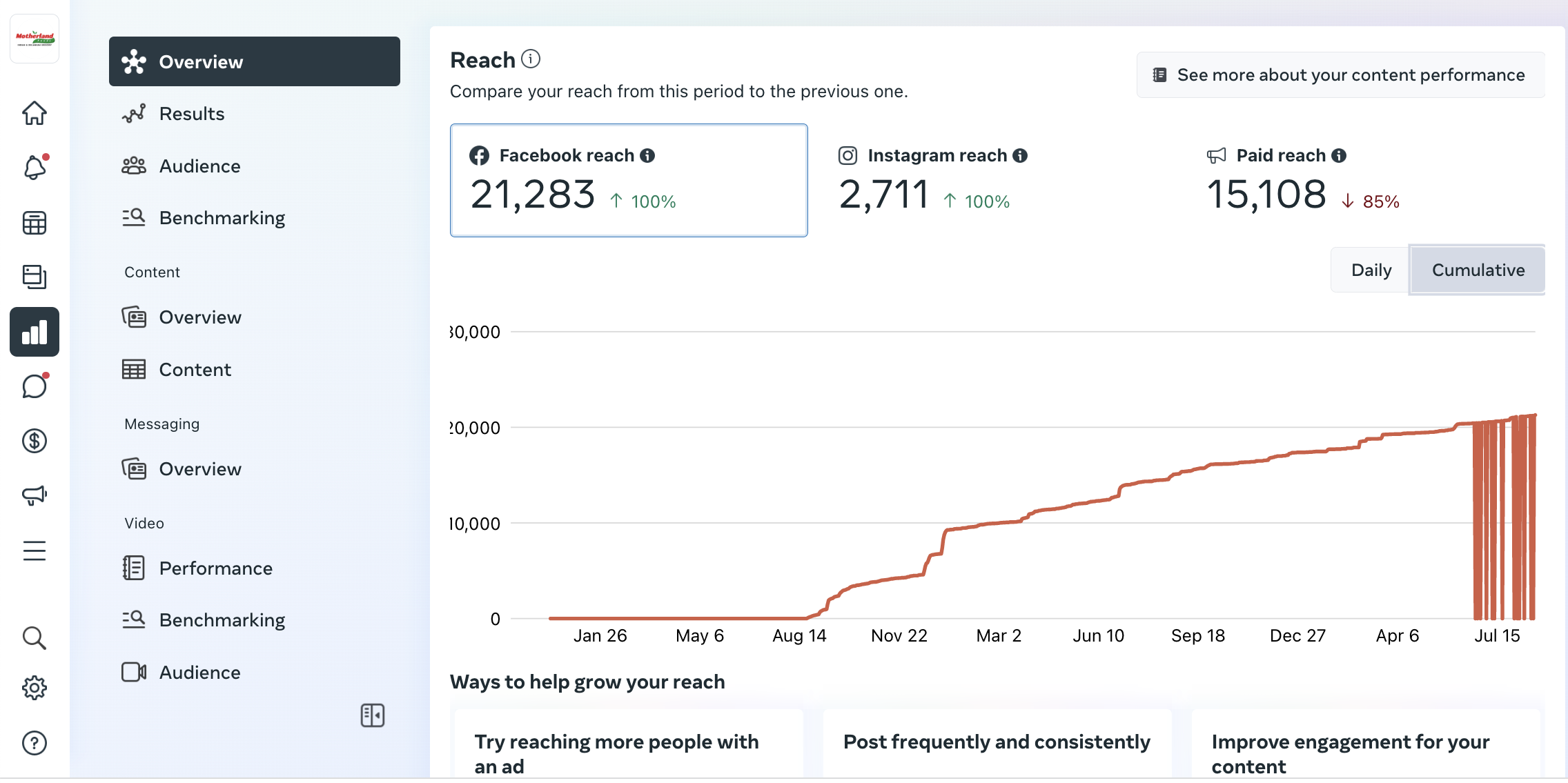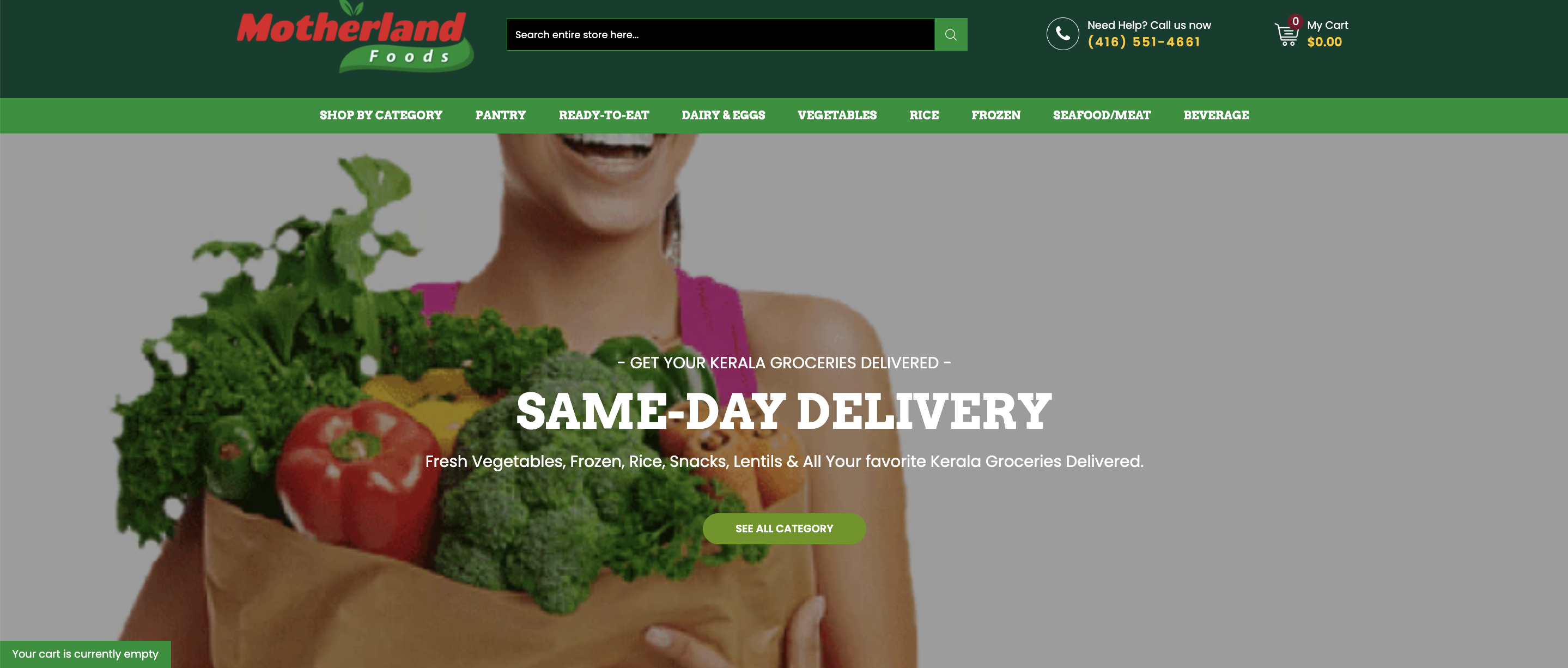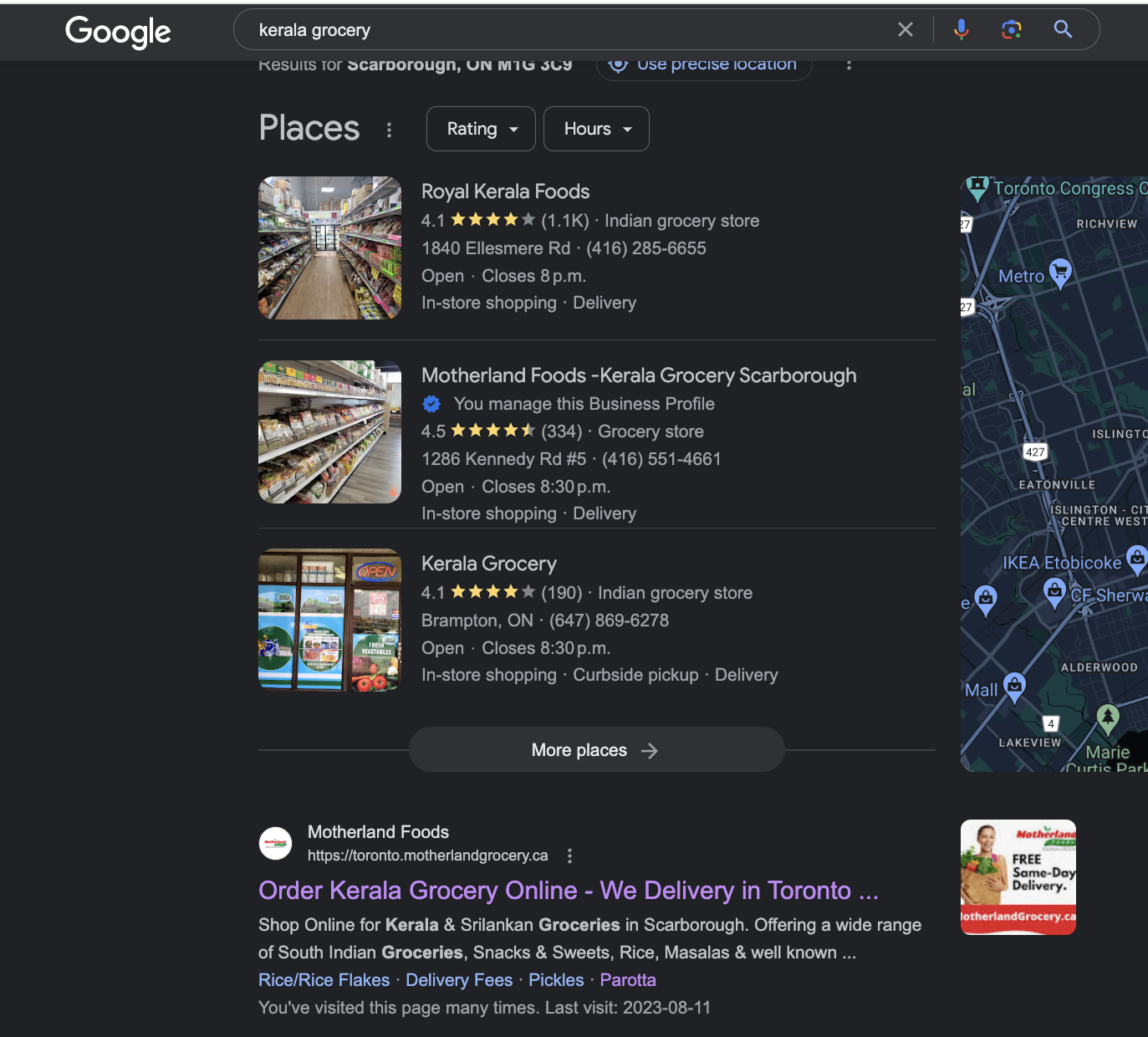 The new grocery store faced dual challenges. Firstly, the pandemic-related restrictions led to a steep decline in physical store visits. Secondly, in a saturated local market, ensuring brand visibility and differentiation was crucial.
Strategy:
Digital Transition: Recognizing the shift in consumer behavior, we swiftly initiated the development of an online platform tailored for efficient grocery delivery.

Multichannel Marketing: We amplified brand visibility and engagement by launching robust campaigns across key social media platforms: Instagram, YouTube, and Facebook.

Collaboration with Influencers: Partnering with local influencers, we boosted brand recognition, effectively positioning MOTHERLAND FOODS as a trusted community staple.

SEO Optimization: Post digital transformation, our focus shifted to enhancing the store's Google rankings. Using advanced SEO techniques, we ensured MOTHERLAND FOODS became a top search result in its category.

Operational Efficiency: An intuitive backend dashboard was developed, empowering the in-store staff. This system streamlined the pick-pack-delivery process and enhanced inventory and pricing management.
Today, MOTHERLAND FOODS stands tall, not just as a survivor of challenging times, but as a market leader in its domain. Compared to its competitors, it's now the top choice for many local shoppers—both in-store and online. The strategic digital transformation not only buoyed the store through a crisis but set it on a path of sustained growth and operational excellence.